Back
Cancer in the Black Community: What are the Costs?
Cancer Disparities
|
12 June 2023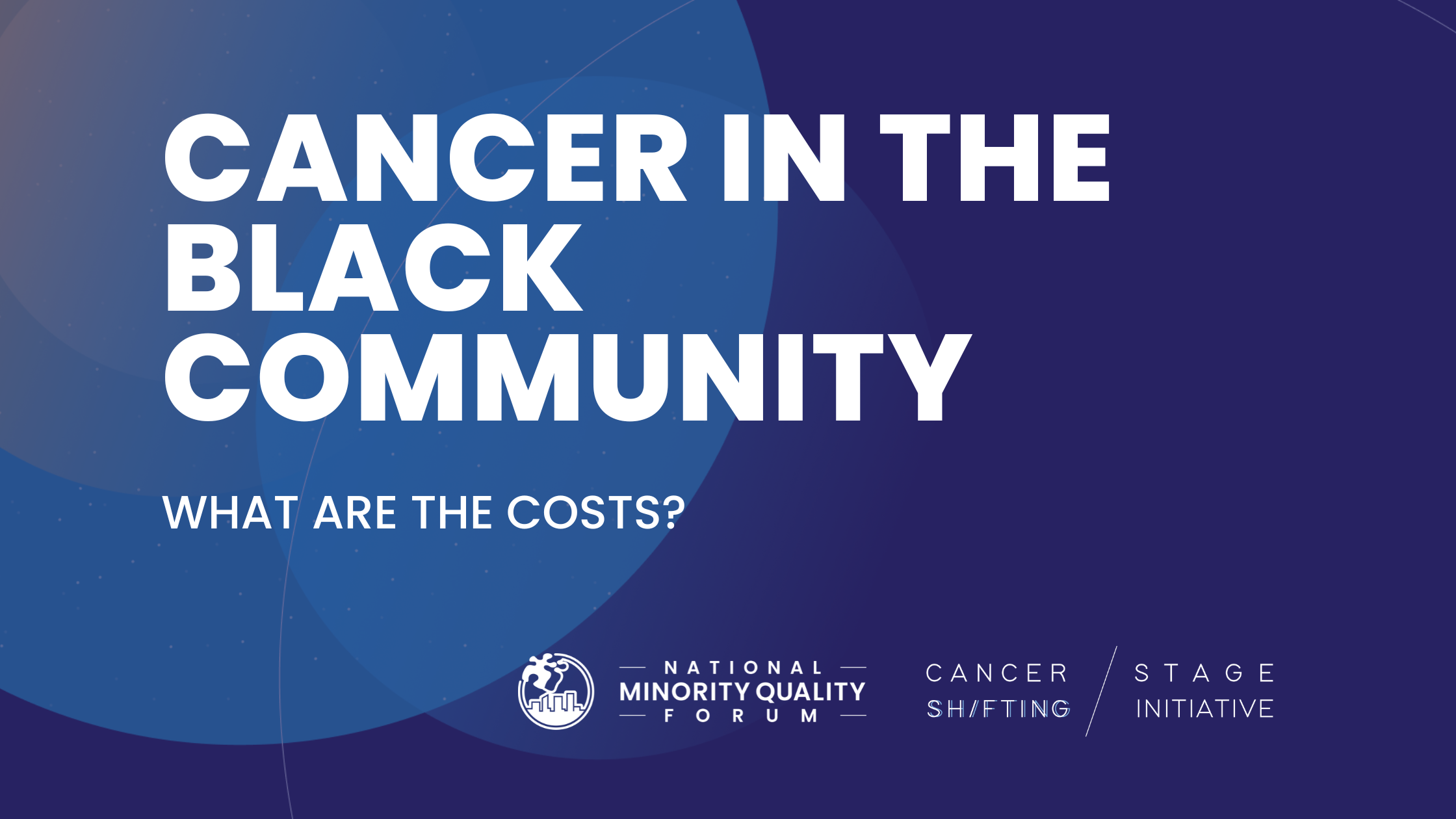 In the United States, Black people have the highest cancer mortality and shortest survival rate of any racial or ethnic group. Cancer has a huge impact on not only the health of patients and survivors but also their finances. Nearly half of cancer survivors in the United States report some form of financial hardship related to cancer. 
Racial disparities exist in the costs of cancer. Black cancer patients and survivors have higher health care costs and experience considerable financial hardship. In a 2019 study on financial hardship among cancer survivors, Black cancer survivors were more likely to experience financial hardship and to report that they were currently in debt due to cancer. 
Since cancer treatment often involves many complex, expensive services including chemotherapy, radiation, surgeries and medication, people who have been diagnosed with cancer end up having higher out-of-pocket medical costs than those without a cancer diagnosis. These costs continue after the patient has finished cancer treatment. From 2018-2019, average healthcare expenditures were $14,975 for Black cancer survivors ages 18-64 and $16,927 for Black cancer survivors ages 65 and older. Among Black people with a history of cancer, average out-of-pocket medical expenses (not including monthly medical insurance premiums) are $535/yr for those ages 18-65 and $885/yr for those ages 65 and older. Black people have a median annual household income ($45,870) that is much lower than the overall median in the U.S. ($67,521). This disparity can impose more financial challenges for Black cancer patients and survivors.
Health insurance coverage can have a large impact on the costs a person pays for cancer treatment. For Black cancer patients who are uninsured, they are responsible for all of their medical costs which can be a considerable amount of money. For Black cancer patients with health insurance, the type of insurance coverage can determine how much they pay out-of-pocket. Over 50% of Black cancer survivors who are privately insured have high-deductible health plans which leads to higher out-of-pocket costs overall. Research shows that these types of insurance plans cause patients to delay care and have worse cancer outcomes.
The high costs of cancer can have many detrimental impacts on the finances and health and well-being of Black cancer patients and survivors. Patients may cope with the financial hardships of cancer by limiting the medical care they receive. They may delay cancer treatment or not see their healthcare provider when necessary, skip or take less than their prescribed amount of medications, or refuse treatment that a healthcare provider recommends. 
Black people with a history of cancer may experience problems affording treatment, dealing with worry and anxiety, and incurring medical debt. Among Black people ages 18-64 with a history of cancer, research from the 2019-2020 National Health Interview Survey shows that 30% reported having problems paying medical bills in the past year compared to 21% of white people. 53% worried about paying future medical bills if they get sick or had an accident. 17% reported delaying medical care due to cost. 12% reported skipping, taking less, delaying or not getting medication due to cost. In a 2022 American Cancer Society Action Network survey, 19% of Black cancer survivors delayed or did not pay other household expenses, like utility bills, in order to use the money to pay for healthcare costs. 58% of Black cancer survivors had current or past medical debt associated with their cancer care, while 78% were concerned about incurring new debt for their cancer care.
Addressing these costs of cancer care is key to reducing the cancer disparities we see in the Black community. 
Sources: American Cancer Society Cancer Action Network
CONTACT US
National Minority Quality Forum is a research and educational organization dedicated to ensuring that high-risk racial and ethnic populations and communities receive optimal health care. This nonprofit, nonpartisan organization integrates data and expertise in support of initiatives to eliminate health disparities.
1201 15th Street, NW, Suite 340, Washington, DC 20005