Houston
Answering the Call
National Minority Quality Forum (NMQF) is committed to answering the call to translate data into action for the improvement of cancer health outcomes for minoritized communities. To that end, NMQF has partnered with industry leaders, community leaders, researchers, and health experts in Houston, Texas, to bring a voice to the public health crisis that continues to plague the city.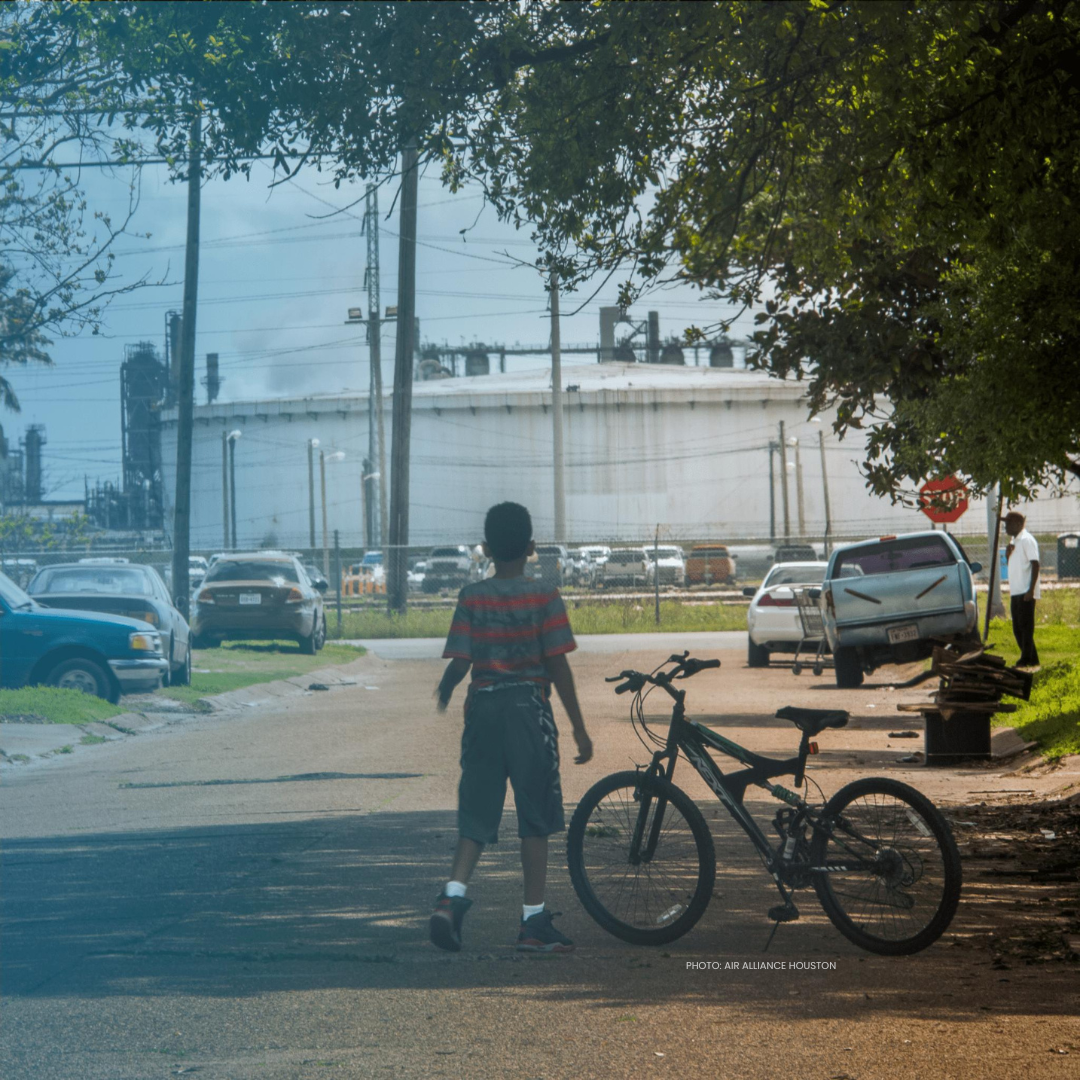 Houston's Air Pollution Problem
Houston is one of the top-ranked areas in the U.S. for ozone, particle pollution and toxic air releases. The city ranks 6th in the U.S. for having the worst air pollution. There are more than 400 hazardous facilities in the area including chemical and manufacturing facilities, concrete batch plants and metal recycling facilities–which can expose residents to harmful air pollutants. Air pollution disproportionately affects Houston's lower income communities and communities of color as these hazardous facilities are concentrated in these neighborhoods.

The proximity of hazardous facilities to residential communities has created cancer clusters in some of the city's most concentrated areas of Black and Hispanic/Latino residents. Health officials have found higher rates of respiratory cancer as well as childhood cancers, such as acute lymphoblastic leukemia in the Houston region.

CONTACT US
National Minority Quality Forum is a research and educational organization dedicated to ensuring that high-risk racial and ethnic populations and communities receive optimal health care. This nonprofit, nonpartisan organization integrates data and expertise in support of initiatives to eliminate health disparities.
1201 15th Street, NW, Suite 340, Washington, DC 20005