Back
Skin Cancer & Melanoma: Get The Facts
Skin Cancer
|
08 May 2023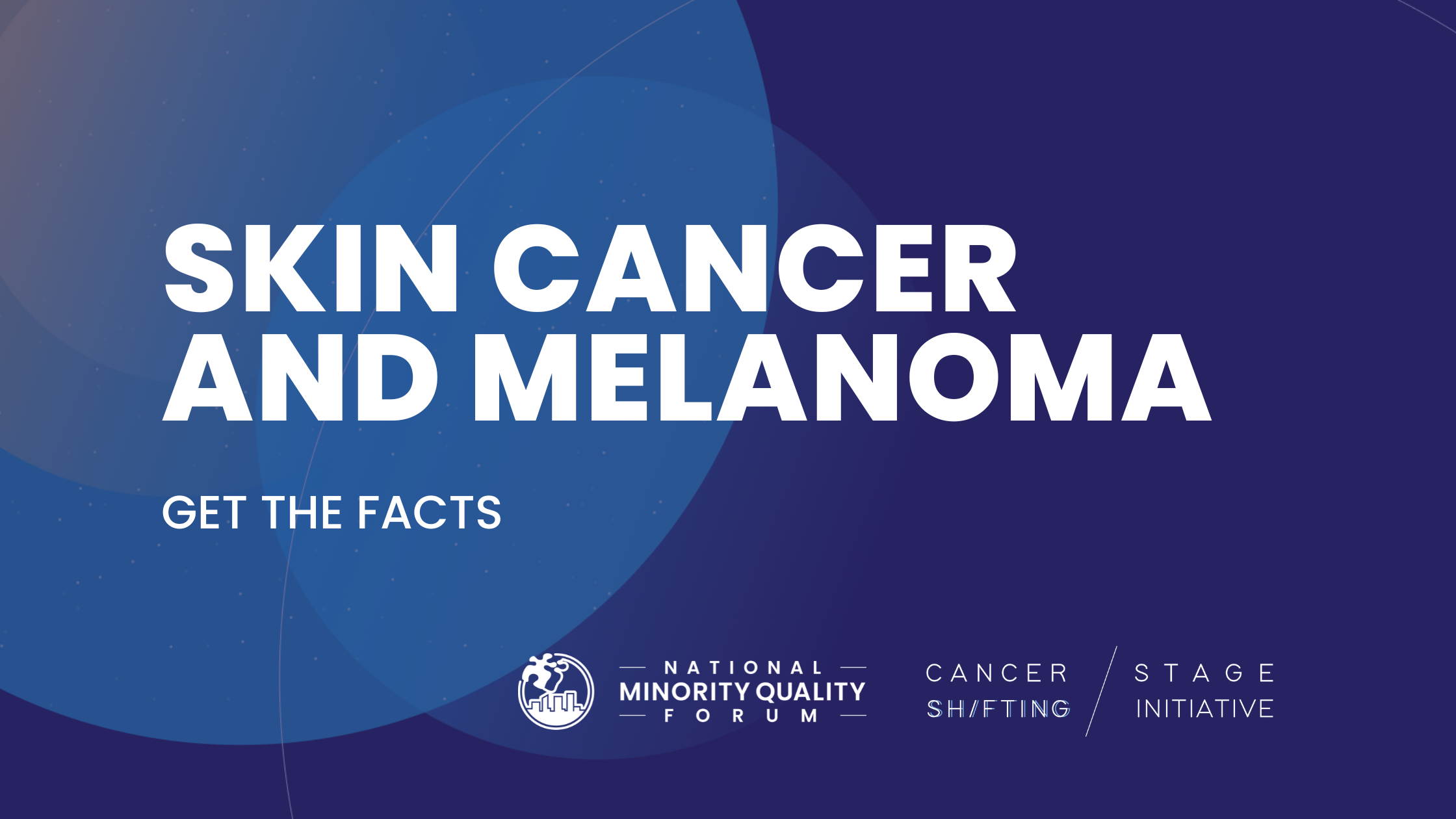 May is Melanoma and Skin Cancer Awareness Month. Skin cancer is the most common form of cancer in the United States with an estimated 5 million cases diagnosed each year. One in five Americans will develop skin cancer by age 70.
There are two broad categories of skin cancer–melanoma and non-melanoma. Non-melanoma skin cancers include basal and squamous cell carcinomas, which are the two most common types of skin cancer. An estimated 3.6 million cases of skin cancer are basal cell carcinomas, and 1.8 million cases are squamous cell carcinomas. The rates of basal and squamous cell carcinomas are steadily increasing each year.
Melanoma is the third most common form of skin cancer with an estimated 186,680 cases to be diagnosed in the U.S. in 2023. Melanoma is also the deadliest form of skin cancer. Most cases of skin cancer are caused by overexposure to ultraviolet (UV) rays from the sun, tanning beds or sunlamps. The most common symptom of skin cancer is a change in one's skin–a new growth, a sore that doesn't heal or a change in a mole.
Anyone can get skin cancer, but there are certain factors that put someone at a higher risk, including:
A lighter natural skin color

Skin that burns, freckles, reddens easily, or becomes painful in the sun

Blue or green eyes

Blond or red hair

Certain types and a large number of moles

A family history of skin cancer

A personal history of skin cancer

Older age
Skin cancer can affect people of all races and ethnicities. For people of color, skin cancer is often diagnosed at later stages, and therefore, harder to treat. Late stage melanoma diagnoses are more prevalent among Hispanic and Black patients than non-Hispanic White patients. In terms of survival, Black patients with melanoma have an estimated five-year melanoma survival rate of 70 percent, versus 94 percent for white patients.
For everyone, one of the most important things you can do is protect your skin from the sun. UV radiation from the sun is dangerous and can reach you even when you are trying to avoid it. To protect yourselves from the sun's UV rays:
Seek shade especially between 10 a.m. – 4 p.m.

Avoid getting sunburned

Avoid tanning and never use UV tanning beds

Cover up with clothing, including a broad-brimmed hat and UV-blocking sunglasses.

Use a broad-spectrum (UVA/UVB) sunscreen with an SPF of 15 or higher every day. For extended outdoor activity, use a water-resistant, broad- spectrum (UVA/UVB) sunscreen with an SPF of 30 or higher.

Apply 1 ounce (2 tablespoons) of sunscreen to your entire body 30 minutes before going outside. Reapply every two hours or after swimming or excessive sweating.
Sources: CDC, The Skin Cancer Foundation
CONTACT US
National Minority Quality Forum is a research and educational organization dedicated to ensuring that high-risk racial and ethnic populations and communities receive optimal health care. This nonprofit, nonpartisan organization integrates data and expertise in support of initiatives to eliminate health disparities.
1201 15th Street, NW, Suite 340, Washington, DC 20005